Over the last 10 years, many members of the elBullifoundation team have participated in the research and content development process on the Sapiens methodology.

We want to acknowledge the research work of the elBulliDNA team members. Among them: Sandra Lozano, Pilar Talavera, Yaiza Bocos, Diego Rey, Julia de Luis, Pol Lucas and Abigail Monells. Also from sonia murcia y Maite Martinez, Fundación Telefónica, and Begoña Sopena Egusquiza, Juan Pablo Hervás Pérez and Rosa María González Vivas, of the teaching team of the Master in Neonutrition of the Camilo José Cela University.

Similarly, the work of Joseph Maria Pinto, whose years of research and writing served as the genesis for this project, and gabriel bartra, for his research work in recent years.

We also appreciate the collaboration of the elBullifoundation content team. Among them: Mireia Nicolás, Sílvia Sánchez Solaz, Sílvia Timón, Laia Pérez Codina, Lucía Estevez, Claudia González Crespo and Ferran Centelles.

As well as the support in the review by the members of the 2020 call of elBulli1846: Albert Pi, Mónica Meika, Víctor Caleya, Elisabet Puiggròs, Bernabé Gutiérrez, Gemma Vives, Marc Valero, Nerea Martín, Guillermo Ferández and Verónica Gil.

This project has been possible thanks to all of them and to all the contributions made by countless people, but above all we want to thank all the Bullinianos, for having made this exciting journey possible from the beginning in Cala Montjoi to the foundation.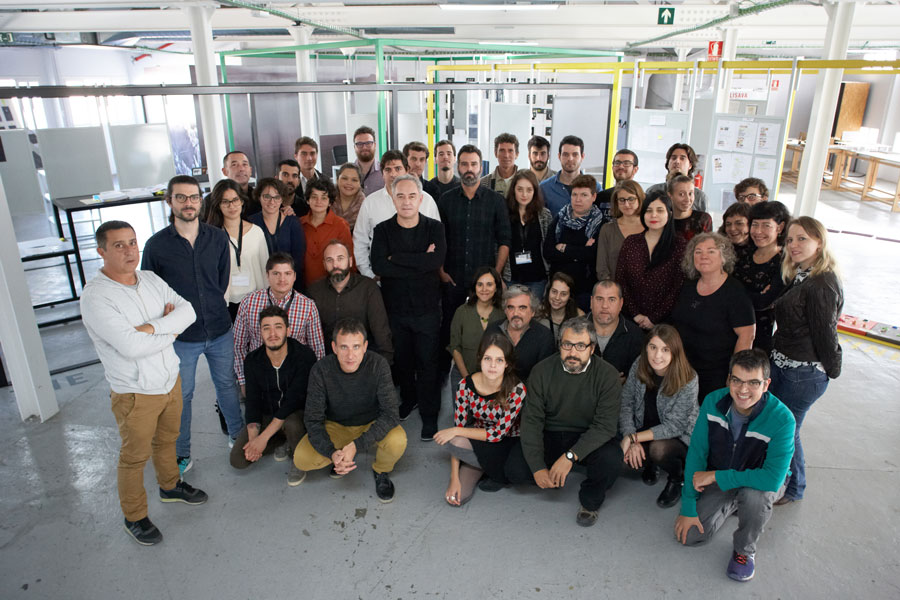 THE AUTHORS OF THE BOOK
The publishing project, which includes the book 'Connecting knowledge. Sapiens' Methodology and the digital content published on this website has been coordinated, by four hands, by Ferran Adrià and Auri Garcia.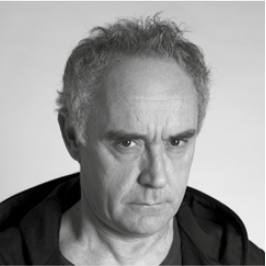 FERRAN ADRIÀ, PRESIDENT OF ELBULLIFOUNDATION
Ferran Adrià was, together with Juli Soler and Albert Adrià, the leader of elBullirestaurante for more than twenty years. Starting in the fall of 2011, he began to create the elBullifoundation project, a turn in his professional life, focusing on a more global, holistic and theoretical vision of innovation and consequently of management for small and medium-sized companies. This vision evolves to what it is today, giving rise to the Sapiens methodology. He is currently the president of elBullifoundation.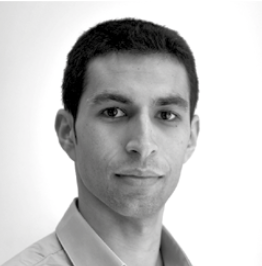 AURI GARCIA, JOURNALIST
Auri Garcia is a journalist. In 2016, preparing a report for the newspaper Ara, she learned about elBullifoundation's creative audit and Sapiens methodology. Later, as a member of an innovation working group of the newspaper, he promotes the application of creative auditing internally, to evaluate the level of innovation and propose new projects. Participate in the development of a special multimedia on Sapiens awarded by the European Newspaper Awards, among others. As of 2019, he coordinates, together with Ferran Adrià, the Sapiens editorial project.
THE HEALERS OF SAPIENS
To develop the Sapiens methodology, and to elaborate the book and the digital contents that explain the methodology, we have been fortunate to have the collaboration of a group of first-rate experts from different disciplines, who have acted as curators of the project in a way that disinterested.

People we admire, who are references in their fields, and whom we have gone to look for because we thought that incorporating their point of view could be interesting for the project, taking into account the two main recipients it is addressed to: the world of education and small and medium-sized enterprises.

They have guided us throughout the process, contributing their vision on aspects related to their field of experience and also on the global approach, and they have reviewed a preliminary version of the book and have given us an honest and critical opinion, which has helped us. to improve it.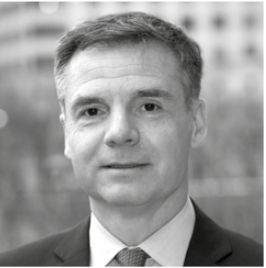 ISRAEL RUIZ, ENGINEER AND FORMER EXECUTIVE VICE PRESIDENT AND TREASURER OF MIT
L'Hospitalet de Llobregat, 1971. He is the Chief Executive Officer of WoHo, a start-up dedicated to transforming the real estate and construction industry with attractive and efficient modular designs using technology and high-tech construction and manufacturing methods. From 2011 to 2020 he was the Executive Vice President and Treasurer of the Massachusetts Institute of Technology (MIT) and a member of the Executive Board of Directors. He joined MIT in 2001, where he had previously been Vice President of Finance and Chief Financial Officer. He studied Mechanical Industrial Engineering at the Higher Technical School of Industrial Engineering of Barcelona (ETSEIB) of the Polytechnic University of Barcelona (UPC) and after receiving a scholarship from la Caixa, he studied a master's degree at MIT's Sloan School of Management.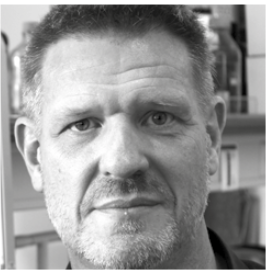 DAVID BUENO, BIOLOGIST AND DIRECTOR OF THE UB-EDU1ST NEUROEDUCATION CHAIR
Barcelona, ​​1965. Doctor in Biology from the University of Barcelona (UB). He was a researcher at the University of Oxford. He is currently a full professor in the Biomedical, Evolutionary and Developmental Genetics Section of the UB, and since 2019 he directs the Neuroeducation Chair. Author of 60 scientific articles, 20 essay and dissemination books and several hundred newspaper articles. He has won several awards related to his research, dissemination and teaching work.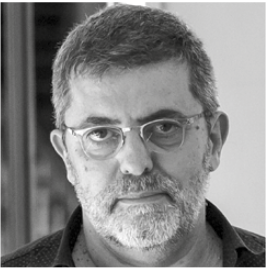 MARIO TASCÓN, JOURNALIST AND DIRECTOR OF PRODIGIOSO VOLCÁN
Ponferrada, 1962. He studied Teaching at the University of León and Psychology at UNED. He worked at the newspaper El Mundo, where he was deputy director and promoter and first director of the elmundo.es website, and was general director of the digital area of ​​the Prisa group. He is currently managing partner of Prodigioso Volcán, a strategic consulting company, and president of the Fundación del Español Urgente (Fundéu).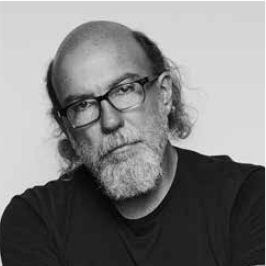 TONI SEGARRA, ADVERTISER AND FOUNDER OF ALEGRE ROCA
Barcelona, ​​1962. Graduate in Hispanic Philology. He worked in different advertising agencies, and in 1995 he founded his own agency, SCPF, together with Luis Cuesta, Ignasi Puig and Félix Fernández de Castro. He has won 39 lions at the Cannes Film Festival and more than 100 soles at the San Sebastian Festival, and has been chosen as the best creative of the 2017th century by Ads magazine. Since XNUMX he has been a founding partner of the consulting firm Alegre Roca, together with Luis Cuesta.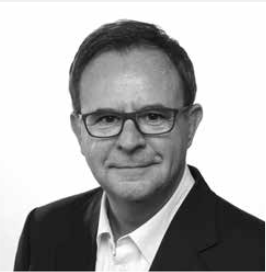 MARCEL PLANELLAS, TEACHER AT ESADE BUSINESS SCHOOL
Mollet del Vallès, 1955. Graduate in Modern History and PhD in Economic and Business Sciences. Professor in the Department of General Management and Strategy at ESADE Business School (Ramon Llull University) since 1986. On the evolution of elBulli, he is the author of a case study (Harvard Business Casoteca), several articles (Journal of Organizational Behavior, Long Range Planning ) and presentations (ExpoManagement, WOIC). Coordinator of the Challenge for Business Innovation - C4BI, organized by ESADE and elBullifoundation, to apply the creative audit.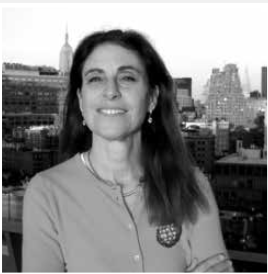 MICHELLE GREENWALD, DISNEY FORMER SENIOR VICE PRESIDENT AND INNOVATION CONSULTANT
He studied International Relations at the University of Pennsylvania and an MBA from Northwestern University's Kellog School of Management. She was the business director of Nestlé USA, vice president of Pepsi, vice president of Mattel and vice president of Disney. She is the CEO of Inventours and a professor at Columbia, NYU Stern and IESE business schools.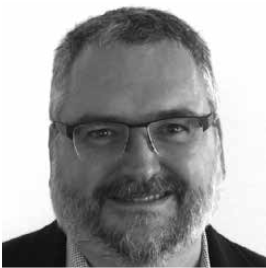 JOAQUÍN T. LIMONERO, COORDINATOR OF THE MASTER'S DEGREE IN PSYCHOCREATIVITY AT THE UAB
Sabadell, 1964. Doctor in Psychology and Professor of Psychology at the Autonomous University of Barcelona (UAB). He conducts basic and applied research in the field of motivation, emotion and creativity. In particular, it analyzes the emotional effects on higher cognitive processes and their influence on thought and creativity. It also studies the processes of human adaptation in stressful situations. He is a member of the Research Group on Stress and Health (GIES) of the Faculty of Psychology of the UAB.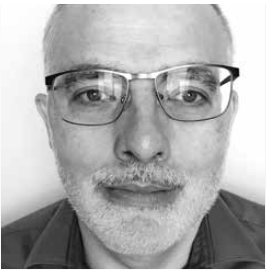 MIQUEL CENTELLES, PROFESSOR OF INFORMATION AND DOCUMENTATION AND THE MASTER'S DEGREE IN DIGITAL HUMANITIES AT THE UB
Torrecilla de Alcañiz, 1967. He has a degree in Philology and a diploma in Library and Information Science. He is a professor in the Department of Library Science, Documentation and Audiovisual Communication at the University of Barcelona. He teaches teaching in areas of organization and representation of knowledge and metadata in subjects of the Information and Documentation degree and masters such as Digital Humanities. He develops research in areas of the application of semantic technologies for the data web, in collaboration with institutions such as EADOP. He is also a member of the Adaptabit teaching improvement group, specialized in digital accessibility.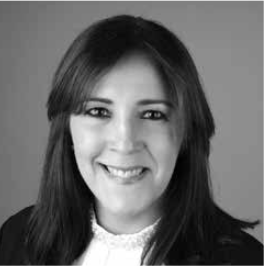 SÍLVIA SÁNCHEZ SOLAZ, INNOVATION MANAGER, BULLINIANA SAPIENIZADA AND CO-FOUNDER OF THINKNOVATE
Barcelona, ​​1973. Executive MBA from ESIC, master's degree in Marketing Management from EADA and a degree in Business Management and Administration from the University of Barcelona. After extensive experience in the financial sector where she worked as director of marketing and innovation, she carried out strategic collaborations in the world of start-ups. At elBullifoundation he has worked directly with Ferran Adrià on different R + D + i projects. She is currently the co-founder of Thinknovate, the spin-off of elBullifoundation specialized in consulting and training in management and innovation.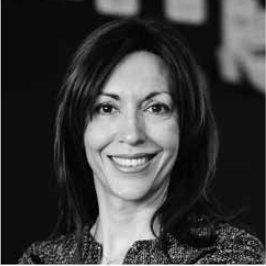 SÍLVIA TIMÓN, MARKETING MANAGER, SAPIENS RESEARCHER, ENTREPRENEUR AND CO-FOUNDER OF THINKNOVATE
Barcelona, ​​1973. Executive MBA from ESADE and a degree in Business Management and Administration from the University of Barcelona. With more than 20 years of experience in large companies, he has dedicated the last years of his professional career to research at elBullifoundation and to work and collaborate directly on various projects of the foundation with his angels. She is currently the co-founder of Thinknovate, an elBullifoundation spin-off company specialized in consulting and training in management and innovation.